Campaign 10 years LIC Saglasie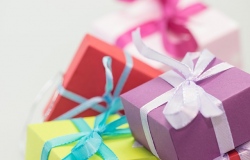 For the 10th anniversary of the company, LIC Saglasie started campaign for long-term life insurances.






Terms of the campaign:
LIC Saglasie will take

10%

of the premiums for new long-term life insurances for the first twelve months of their term.
Insurances included in the campaign:
- Endowment Life Insurance
- Unit-linked Life Insurance (Fondpolica)
- Unit-linked Life Insurance, linked to investment package (Fondpolica Package)
Premium payments – deferred (monthly, quarterly, half-yearly or yearly)
Campaign period – 01.03.2016 – 30.06.2016
In addition to the 10% premium taking, LIC Saglasie will give away prizes to four of the clients who had concluded insurance contracts during this campaign. The awards are as follows:
1/one/voucher for a weekend in Spa Hotel Astera – Bansko. The voucher includes: one-night stay with breakfast and dinner, special spa package: indoor pool, steam bath and Jacuzzi, sauna, hammam, aqua park, fitness
1/one/voucher for shopping in HomeMax stores – worth 50 BGN.
2/two/voucher for all voluntary insurances, concluded through "Saglasie Ins Broker" and Insurance Broker "EFKO Ins" – each worth 20 BGN.
The names of the winners will be announced on the company's website on 11.07.2016.
Full terms of the lottery can be found here.
More information about the campaign can be received from our employees, our insurance consultants and our colleagues from "Saglasie Ins Broker" and Insurance Broker "EFKO ins". Full information about contacts can be found here.