Stanislav Dimitrov presented with the overall contribution award of Prof. Dr. Veleslav Gavriyski Foundation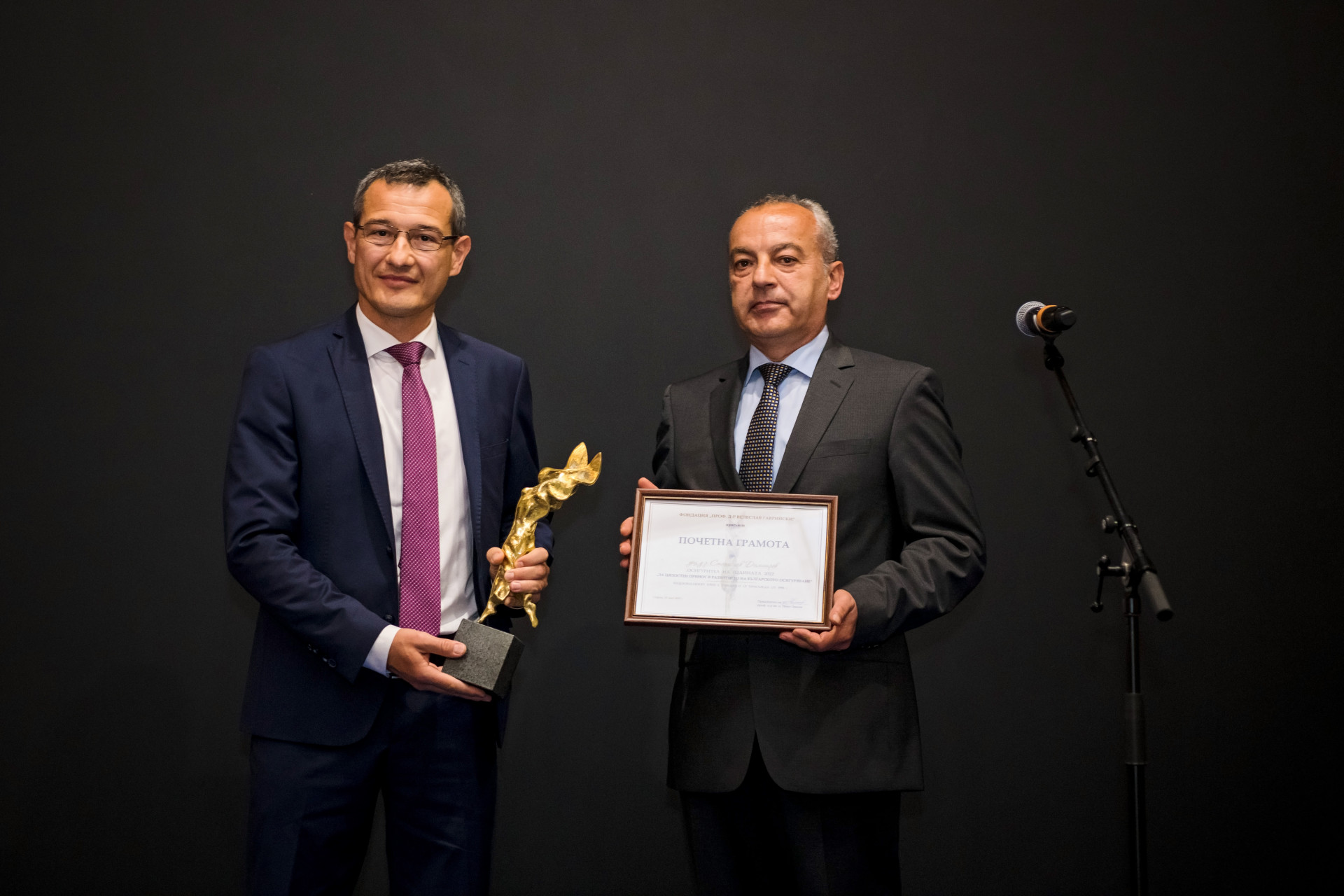 Assoc. Prof. Dr. Stanislav Dimitrov, CEO and Member of the Board of Directors of LIC "Saglasie" AD, was awarded the prize "For overall contribution to the development of Bulgarian assurance". The awards were presented at an official ceremony at the "Marinela Hotel" in Sofia on May 19, 2022. At the event for the fourteenth consecutive year were presented the most prestigious annual awards in the insurance and pension assurance sector in our country - "Insurer of the Year", "Pension Assurance Company of the Year" and "Insurance Broker of the Year" for 2021 and annual awards Prof. Dr. Veleslav Gavriyski ". Mr. Dimitrov's award was presented by Mr. Galab Donev, Secretary of Demography and Social Policy to the President of the Republic of Bulgaria.
Assoc. Prof. Dr. Stanislav Dimitrov is Head of the Department of Finance and Insurance at VUZF and Program Director of the Department of Insurance and Pension Insurance at VUZF Lab. He has over 40 publications. He is the organizer of two international scientific-applied conferences on PEPP, the pan-European product for personal pension, in 2018 and 2020. "I am extremely happy that in the year in which LIC "Saglasie" AD celebrates its 15th anniversary, and VUZF turns 20, I receive this award. This further motivates me to continue working and contribute to the development of these two institutions, "said Stanislav Dimitrov.