Exhibition dedicated to 140 years since the beginning of insurance in Bulgaria
On September 19, the Association of Bulgarian Insurers (ABZ) presented an exhibition dedicated to 140 years since the beginning of insurance in Bulgaria, which was staged in one of the alleys in the "Crystal" Garden, Sofia.

The exhibition was the first of the events in honor of the anniversary, realized by ABZ and is dedicated to the anniversaries - 140 years of insurance in Bulgaria and 30 years since the creation of the ABZ

The Chairman of the Management Board of the ABC – Mr. Konstantin Velev and Mr. Vladimir Savov – Deputy the Chairman of the FSC, which oversees insurance supervision, opened the exhibition.


In a brief welcoming speech, Mr. Velev spoke about the history of Bulgarian insurance, which has passed years of crucial moments, crises and rise and shared his belief that after 140 years the future of the insurance industry in Bulgaria will be fulfilled with success, development and growth.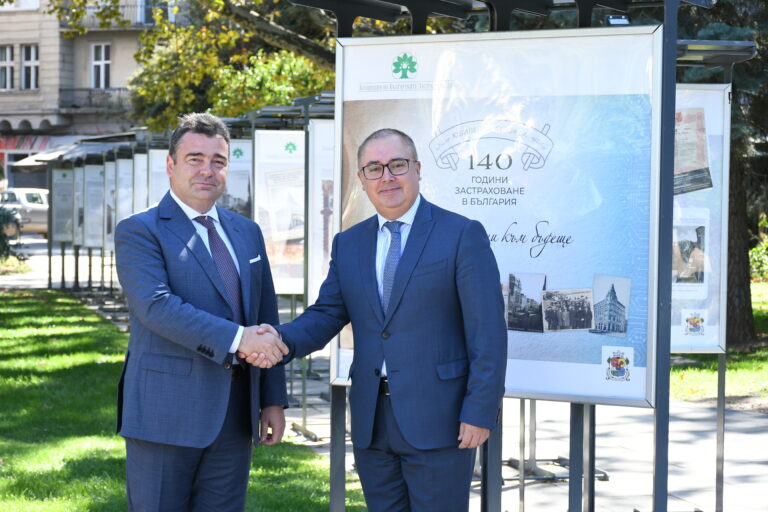 The anniversary exhibition traces the dynamic path of the insurance industry - from its birth in the country at the end of the 19th century to present days and presents the work of prominent insurance figures. The exposition was richly illustrated with numerous photographs, publications and archival documents and presents curious and little known facts about Bulgarian insurance

The curator of the exhibition Gergana Ivanova, chief editor of the "Insurer" newspaper, presented interesting facts about its contents.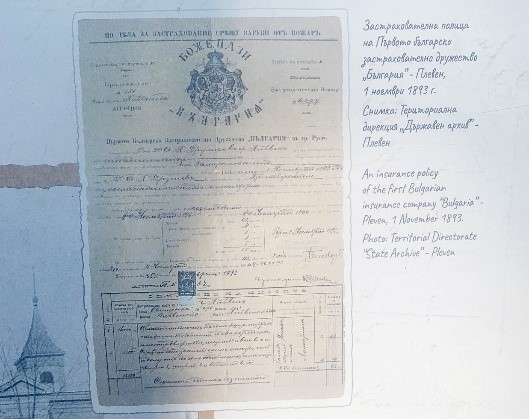 The outdoor exhibition remains open to visitors until October 3. After that, it will be available in a digital format on the website of the Association of Bulgarian Insurers.