Unit-linked Life insurance "FONDPOLICA"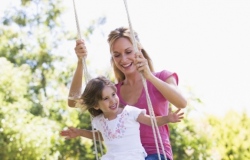 Life is so unpredictable and uncertain. Everyone at least once has questioned himself what will my family do if the worst happens with me or if I wouldn't be able to keep the same standard of living.


SAY "YES!" TO A SAFE FUTURE!
"Fondpolica" combines the advantages of life insurance and investments in mutual funds. This provides the insured persons the following opportunities: receiving funds for future goals, protection in the event of life loss and investment program with the opportunity for higher profitability. Insured persons make their own decision on their investment policy by choosing between three investment funds with different risk and yield profiles or three investment packages.
Advice:This product is suitable for customers with long-term protection and investment view. Considering life insurance peculiarity termination of this kind of policy at an early stage may be unprofitable for the customers.
"Fondpolica" offers the following covers:
• Death of the insured person – the higher amount of guaranteed insurance amount or value of the assets in the investment account shall be paid
• Survival – the value of the investment units shall be paid.
LIC "Saglasie" EAD provides to its clients the opportunity for additional protection to "Fondpolica":
Additional Insurance "Accident"
Additional Insurance "Critical Illness"
"Fondpolica" provides customers the opportunity using indexation option to protect the purchasing power of the money they had invested.
By signing Application for change consumers can modify their "Fondpolica" parameters during insurance period in accordance with their particular needs and objectives.Sum insured is determined by the age, premium and period of the insurance contract. Payment of the insurance premium depends on clients' preferences: single payment or payment, deferred to annual, half-yearly, quarterly and monthly installments.
Minimum age for conclusion of insurance contract is 14 years and maximum age is 65 years. In the end of insurance period the insured person should not be older than 75 years.
Insurance can be an individual insurance (for one person) and mutual insurance (for two persons).
The insurance policy can be concluded in following currencies: BGN or EUR